CROOWY: Laying Foundation for a Synergistic Relationship through Flight Crew
"Worldwide, the hotel industry relies on the airline industry to carry its demand."
Road warriors and frequent flyers might think they know how to pick the ideal hotel room but even the most seasoned business traveller cannot imagine the efforts of the Airline's HOATC team. Responsible for contracting hotel rooms for thousands of flight crews and much other staff, their job is unbelievable complex. It is a very emotional subject with many stakeholder involved.
When choosing a hotel room, there are so many aspects to consider such as safety & security, sustainability, location, union regulations, rest time, budget, room comfort, dining and entertainment, overall feel, and nearby attractions — the list is endless. Or, in fact, 250 questions long.
After all, it's a home away from home and a sanctuary away from the "workplace".
"With the uncertainties in the airline industry of late, the escape provided by a hotel layover makes a huge difference. One would think that airline crewmembers would dread layovers, but many don't. In fact, it's just the opposite, the longer some stay in their job, the more they grow to appreciate the facilities of a quality hotel. "
Many different airlines claim that hotel spending is actually going up this year — not down and rates are increasing. However, all airlines will need to provide "comfort, safety, and security of their crews.
When asked in an interview, the American Airline's hotel contract team stated that,
"We have worked hard and invested a lot in the past few years to improve crew accommodations because we recognise that a good layover experience significantly impacts the quality of your work life and can indirectly affect our passengers' experiences as well."
So, apart from the mandatory fast free Wi-Fi that any traveller expects these days, what makes the perfect hotel room for a flight attendant?
Food and Beverage Options
Availability of food and drink at any time of day is a major necessity. If you're a flight attendant, you'll need the hotel to provide a special menu at a discounted price. After all, at some airlines they pay for their meals from rather small allowances. This affects espcially the cabin crew.
Crew menues
Breakfast for crews all day ( depending which origin you have in house)
In room breakfast
In house market or supermarket close by
Microwave/ kitchenet option
Good choice of delivery options if you can't provide full F&B . Partner up!
Accommodation
Flight attendants can't consider a room on the first floor (ground floor) due to the potential security risks. The noise level does also impact the choice for higher floors.
Make them happy with:
Quiet rooms with a comfortable size for luggage and themselves
Nowhere near elevators, ice machines, and stairwells. queen or king-size bed. No pull-out beds, twin beds, or rollaway beds.
No connecting doors.
Soundproof windows are a must.
Good air conditioning they can regulate
Fitness Facilities
We all know that hotel gyms vary in size and quality. Flight attendants will always need access to some form of fitness facility — the best way to combat that 3 a.m. jetlag.
Jogging trails are very famous to spend as much time as possible on the fresh air.
In room training options for yoga, weights, pilates
Fitness center/ pool
Bikes
Crews will have to stay somewhere
Those are just the very basics. Many airlines are willing to spend more money on hotels this year even if costs stay a deciding factor. In addition, routes and aircraft sizes are continuously changing, therefore there is no time for a lengthy "old school" tender.
Keep in mind, to operate flights, crews will have to stay somewhere. No matter what the market rates are.
CROOWY: LAYING FOUNDATION FOR A SYNERGISTIC RELATIONSHIP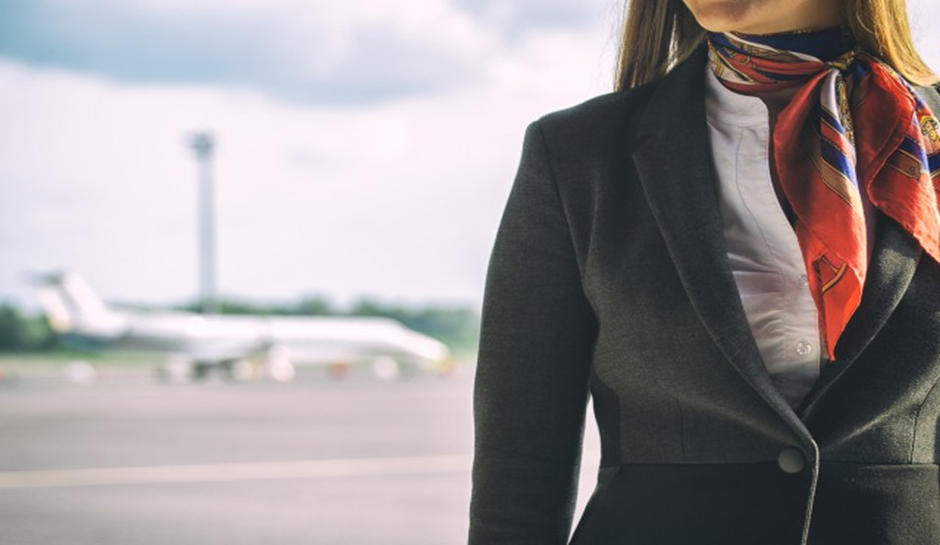 "We enable hotels to build a good revenue base business according to their business needs."
Croowy provides global coverage for all airlines and hotels alike. In addition to sourcing, we offer training modules for hotels, consulting, market analysis, and full sourcing services for airlines. Through Croowy, a procurement client can access the market data for HOTAC and get an overview, without the need for a time consuming tender.
Airlines come into agreements with hotels in order to ensure a standard number of blocked rooms annually at the negotiated cost, even in the peak season. On the other hand, hotels cover their base business to yield on other segments. Use Croowy to save money and earn business.